Events
05.03.22 - Conversations with Dr. Utheri and Eng. Oku Kanayo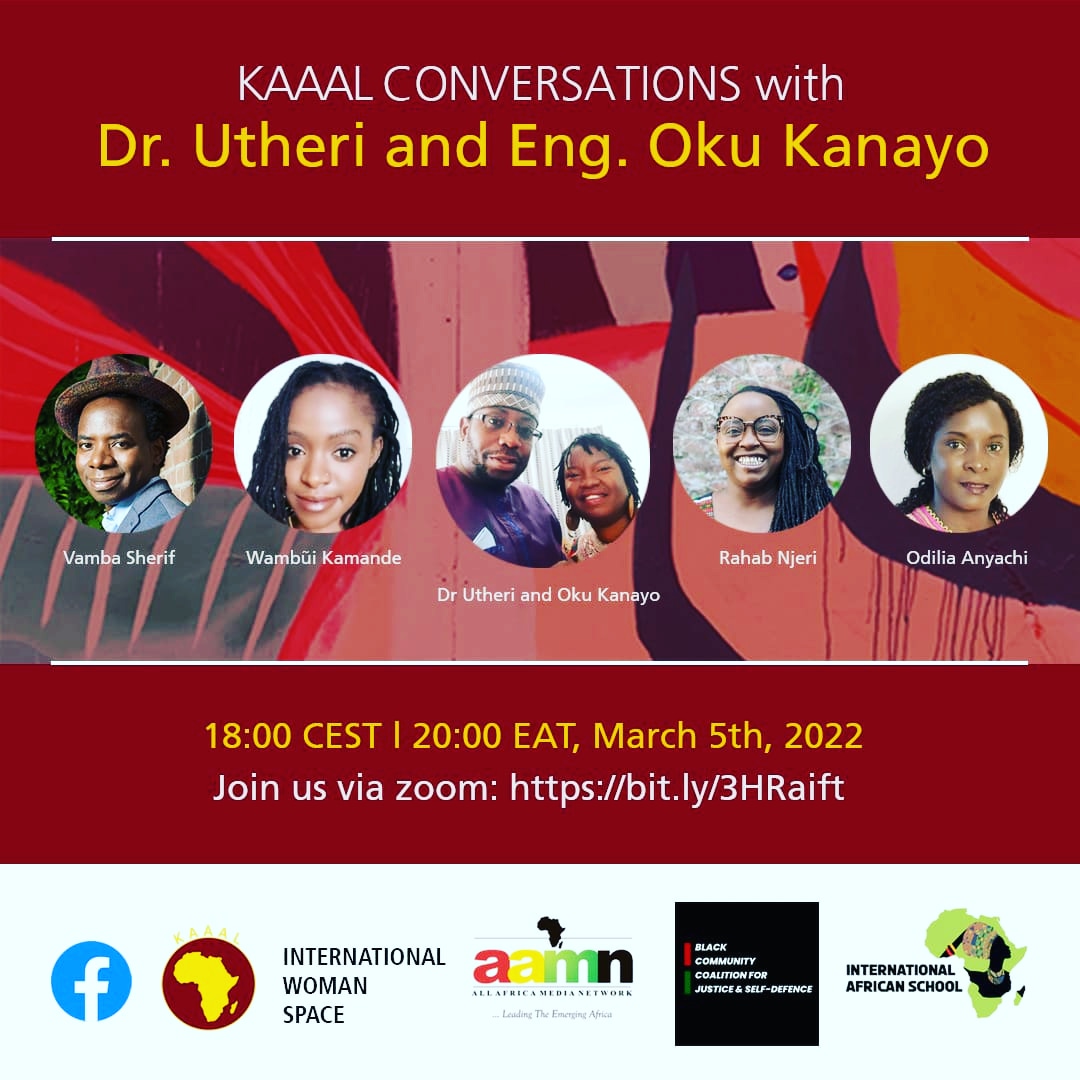 Eng. Oku and Dr. Utheri got married in Cambridge UK in 2013. In the same year, they quit their well-paying jobs at Hewlett Packard and the University of Cambridge respectively, and came back to Kenya to grow a scholarship programme that they had been running for children from disadvantaged backgrounds.
‍
Being on the ground was advantageous – they saw firsthand how the scholarship beneficiaries struggled with low self-esteem and acceptance, and poor communication skills. The children were unable to express themselves confidently, were not able to identify their talents and articulate their dreams. 
‍
They lacked critical thinking and were ignorant of the global world. Oku and Utheri quickly realized that paying school fees was not enough and they needed to be nurtured mainly in positive black African identity and self-efficacy; the grounding principles of self-love, dignity, and innovation. 
‍
This led them into designing a bespoke Afrocentric mentorship programme called 'Mentorship for Freedom'. which they will tell more in detail later. To grow this programme in 2017, they used their savings to build Children In Freedom School (CIFS) and committed to infuse Afrocentrism into the Kenyan curriculum – the first of its kind. In January 2018, Children In Freedom Schoolö (CIFS) opened its doors.
28.08.21 - Conversations with Field Marshall Muthoni
General/ Field Marshal Muthoni was born in Central Kenya in 1931 and was a first-hand witness to the colonial injustices committed against Africans. She joined the fight at 20 as a spy like other women whose participation was limited to carriers of  information and supplies. She challenged this role by fearlessly  executing raids against colonial farms that marked her out to Mau Mau's revered leader Dedan Kimathi, who made her the  only female field marshal.
‍
Even though she was injured on many occasions she was never caught and was nicknamed "Weaver Bird" due to her ability to weave brilliant strategies.  General Muthoni sacrificed motherhood for the struggle and describes Kenya as her only  child. The war cost her the ability to have children after she  suffered two miscarriages while fighting in the forest.  She lived in the forest from the 1950s until December 12, 1963 when  Kenya received its independence.
‍
Poem by Jorge Rebelo
Come sister and tell me your life
Come, show me marks of revolt
Which the enemy left on your body
 Come, say to me" Here, my hands have been crushed
Because they defended
The land which they own
 
"Here my body was tortured
Because it refused to bend to invaders
"Here my mouth was wounded because it dared to sing
My people's freedom"

Come sister and tell me your life,
Come relate me the dreams of revolt
Which you and your fathers and forefathers
Dreamed
In silence
Through shadowless nights made for love
Come tell me these dreams become
War,
The birth of heroes,
Land reconquered,
Mothers who, fearless,
Send their sons and daughters to fight
Come, tell me all this my sister.
And later I will forge simple words
Which even the children can understand
Words which will enter every house
26.06.21 - Conversations with Prof. Mĩcere Gĩthae Mũgo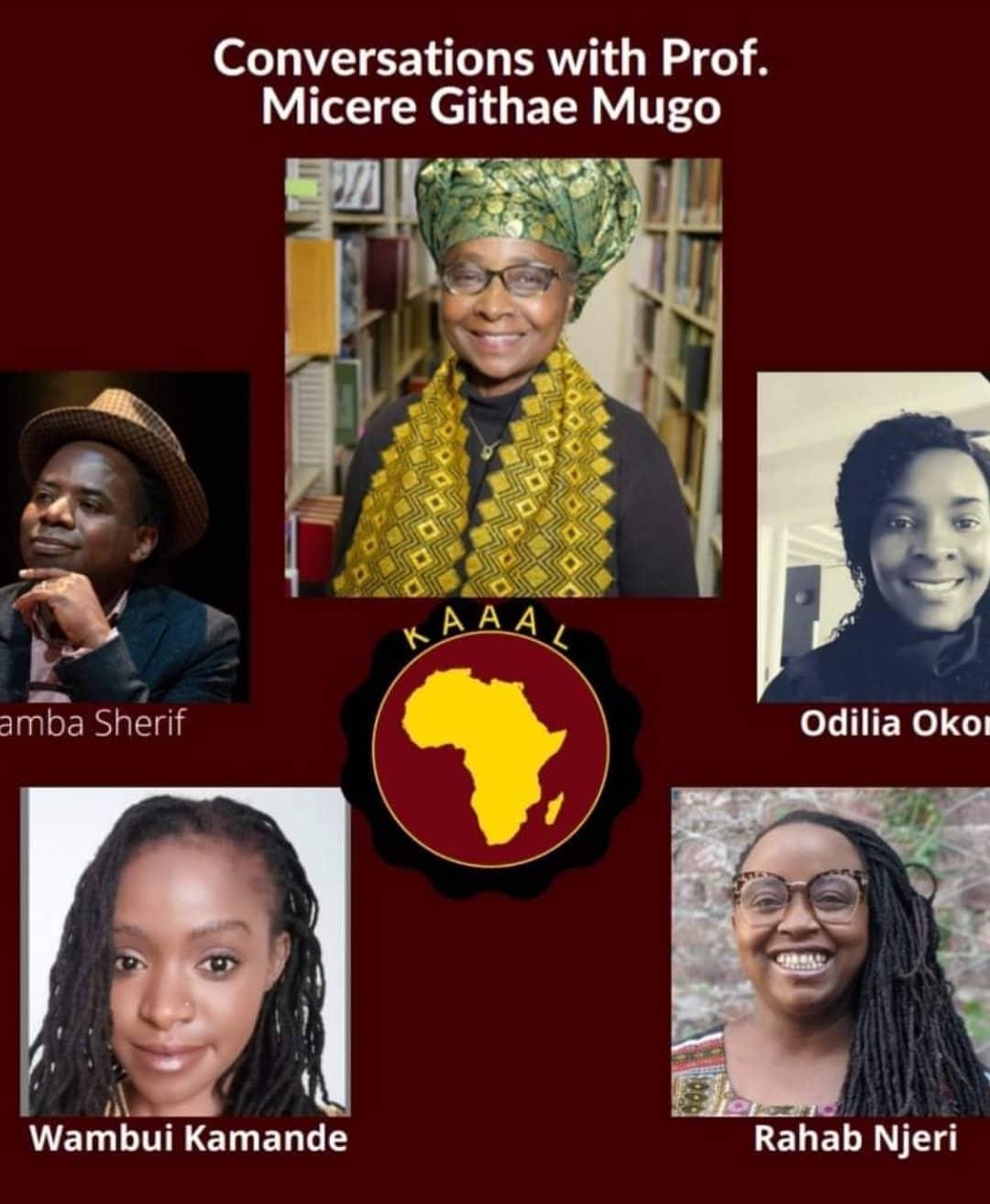 Mĩcere Gĩthae Mũgo, Emerita Meredith Professor for Teaching Excellence, Department of African Studies, Syracuse University (retired since 2015), has published seven books, eight co-edited supplementary school-readers and five monographs. 
‍
Prof.  Mĩcere Gĩthae Mũgo was born in Baricho, Kenya. She was the first African to receive
a doctorate in Literature and the first woman in Africa to be elected academic-dean. I am
sure most people do not know this, I must admit that I did know this. She is a poet,
playwright, literary critic and Emeritus Full Professor, retired from the Department of African
American Studies at Syracuse University in May 2015. A Kenyan by birth, she has two
daughters, Mũmbi wa Mũgo and the late Njeri Kũi Mũgo, whom she describes as her "comrades" and close friends in struggle, especially during her years in exile from Kenya (1982-1993).
‍
Her selected honors include: A forthcoming documentary on her life and work; Doctor of
Letters honorary degree from the University of Nairobi; theFlora Nwapa Award for writing
excellence; Distinguished Mwalimu Nyerere Award; Award for Excellence in Master-level
Teaching and Distinguished Africanist Award for scholarship.
‍
At Kenya's 50th jubilee, she was named Elder of the Burning Spear and before that in 2002,
she was listed among "The Top 100 who Influenced Kenya Most during the 20thCentury.
But we here at KAAAL cite her in the Top 5 most influential African women in the world. 
Prof. Mῖcere is the founder of the United Women of Africa Organization, UWAO; she's one of
the founders of PACCNY and a member of Ghana Society of Central New York.In 2021 The Royal African Society's Africa Writes festival honoured Micere with our annual Lifetime Achievement Award.
15.05.21 - Conversations with Jane Bosibori Obuchi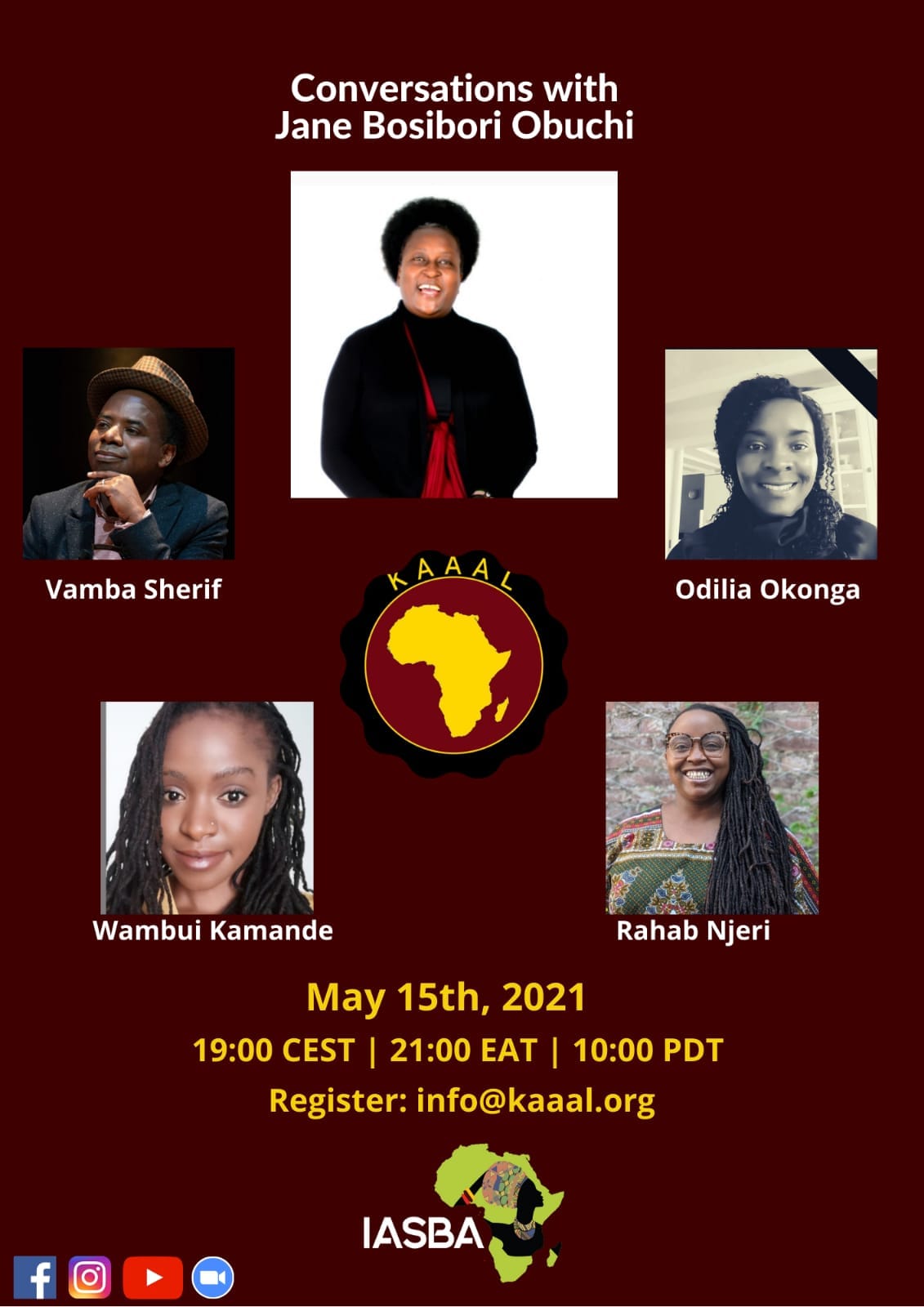 Jane Bosibori Marando Obuchi is a writer, a researcher, and a teacher. She has taught
English and Kiswahili in various secondary schools and universities across Kenya. Her 
research interest lies in Oral Literature, Children's Literature, Language and Gender, and
Language Use in Natural Settings.She has translated into Ekegusii language, Ngugi wa
Thiong'o's The Upright Revolution, or Why Human Beings Walk Upright.  She has
translated into Ekegusii, Chinua Achebe's Things Fall Apart; Binto Mbisebererekani,
William Shakespeare's Romeo and Juliet ;Romeo na Churieti.